The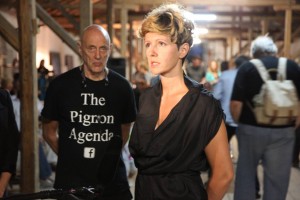 monthly series ImprovE was organised on 15th September at a hugely inspirational venue – Magacin Macura, out-of-town ex wheat hangar turned into art gallery, with a 100 metre long walkway.
We were honoured to host Paul Pignon, multi-instrumentalist, composer and improvisor, as well as Kaja Farszky, percussionist from Zagreb. Richard Barrett and I joined the two in an exciting evening of three sets for an enthousiastic audience of around 250 people!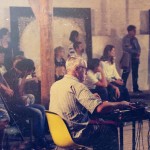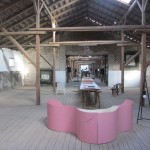 On the programme, we also had a sound installation Gaussian alarm clocks, devised by Paul Pignon, and a short film Yeah! by the famed Serbian film director Slobodan Šijan.
Šijan and Pignon cooperated on this film while Paul was living and working in Belgrade in 60s and 70s, when he helped built one of the most advanced electronic music studios in Europe at the time. The studio had its own custom built analogue synthesiser Synthi 100, still existing today.